starboxx – Your modelagency in Germany
Are you looking for charming and authentic models for a professional photo- or filmcampaign? Our model agency starboxx is the perfect place to start your search. We are able to provide a database with over 100.000 contacts, from which we will refer the perfect face to you, fast and easy. With the help of our all-round service which is individually tailored to you, you will be able to concentrate fully on your production without any distractions.
Professionals, newcomers and people from Germany, Austria and Switzerland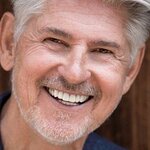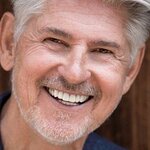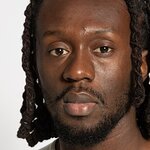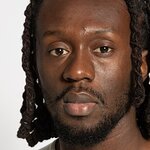 Authenticity is an increasingly important factor in the sales-boosting presentation of products and services. Customers want a provider they can trust and identify with. Therefore, besides classic models, choosing people models, best agers and senior models, as well as petite and tattoo models with a personality and recognition value, will help you to stand out.
Tell us your vision and together we will find the ideal cast for your production. In addition, we will take all important matters of a model booking into our responsibility and will manage all legal aspects for you. We also support you with any organizational questions throughout the whole process.
Your advantages with starboxx
Since the success of a production is determined by the right cast, having the support of an experienced model agency like starboxx is benefical. We stand for a transparent and fair dealing with models and clients as well as our profound knowledge of human nature, which ensures an effective implementation of your requirements. Choosing us will guarantee you an all-round service - from research to castings, from buyout consultation to invoicing, all in addition to our organizational support and other numerous advantages.
Models who meet every Requirement
We represent various models from each level of experience - from children to seniors. This way we are able to find the right face for every production. We do not use any ready-made sedcards, but carefully choose the best photos that match your request. This gives you a precise idea of how the model could look like in your project.
Modelagency with Experience
We are pros at what we do and have been working together with experts from various production, marketing and creative teams for many years. This ensures that at the end of your project you will receive exactly the results that you imagined.
Effective Cooperation with Clients
We continously optimize our work process - from the application to the booking, so that we can provide you with the perfect model in the shortest time possible. For this we rely on dynamic databases, high-performing electronic management of documents and e-castings, among other things.
Fair Pricing
We keep pricing transparent, and base ours on the value of the booking. Fairness towards our customers and models is our top priority.
Call now 0800 / 88 700 88
We refer models fast and uncomplicated. Contact us now, if you are still looking for the perfect face for your film or photo production. We are happy to assist you as a reliable partner with many years of experience and a data base of over 100.000 contacts from all german cities.